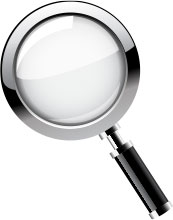 Careers
Apprentice & Licensed Stylists
Cut Master Hair Salon
Days, Evenings, Weekends
Cut Master is hiring Apprentice and Licensed Stylists.
Full Time and Part Time positions available.
Benefits and Potential Monthly Bonuses!
Please apply with resume to store, and ask for Kim
Retail Sales Associate
Virgin Plus
Part time - 20-37.5 hours/week
12/22/2022
We are looking for someone who:
Likes talking to people and genuinely enjoys helping others

Is competitive by nature and loves the challenge of hitting targets

Enjoys discovering or learning something new

Thrives in a fast-paced environment and embraces change
If this sounds like you, apply now, and join our award-winning retail sales team at Virgin Plus!
What's in it for you?
Competitive hourly wage plus uncapped commission

Full benefits package, even for part time employees

Great incentives, rewards, trips, paid vacation and employee discounts on services

Opportunity for career growth, development and promotions

We also provide a flexible schedule that offers Full and Part Time hours
What's the gig?
Provide tailored solutions and fabulous experiences to our members

Be an excellent listener and communicator

Meet and exceed monthly sales targets

Always be learning and adapting to change

Be a team player by supporting and being there to help your team
You'll be a perfect fit if you:
Love helping others to find the best solutions

Get satisfaction through achieving sales targets

Have excellent listening and communication skills

Are passionate about the latest technology

Experience in Retail Sales, Customer Service or Hospitality is a definite asset

Speak another language? We welcome any second language (French, Mandarin, Cantonese, Korean, Tagalog, Hindi, Punjabi, Thai, and more)
If interested, please click here to apply: https://jobs.bce.ca/job-invite/371612/
Full Time and Part Time Sales Associates
Tip Top Tailors
Days, Evenings, and Weekends
12/22/2022
As a Sales Associate you will report directly to the Store Manager. You will work as part of the team to deliver outstanding customer experiences that ultimately result in achieving your sales goals.
What you will do in this role:
Be part of a winning team
Show off your sales skills by presenting wardrobe solutions with each and every customer
Create customer experiences that makes them want to come back
Listen to customer feedback and communicate with your Store Manager to identify opportunities to improve customer service
Achieve your personal sales goals
Stay on top of your game by keeping up to date on trends & product knowledge
Help make your store shine
Assist with merchandise presentation & regular housekeeping duties
Perform operational activities such as receiving stock, processing transfers and other administrative duties
Do your part to maintain all areas of the store, including the back room
Identify opportunities to improve processes or other areas and share these with your manager
As an ideal candidate, you:
Live and breathe to help customers find wardrobe solutions
Strive to achieve any target or goal that you have set
Don't like sitting down – you love the fast pace of retail and like to keep busy
And your qualifications include:
1 year of experience as a Sales Associate, ideally menswear
At Grafton Apparel, we value a workplace where each team member has the tools to reach their full potential and the insights and innovation that diverse teams bring. We are happy to work with our candidates with disabilities throughout the recruitment process to ensure that they have what they need to be at their best. Please let us know about how we can ensure that you deliver your best work, and about any individual accessibility needs throughout the hiring process.
Job Types: Full-time, Part-time, Permanent
Salary: $15.00 per hour
Additional pay:
Commission pay
Benefits:
Store discount
COVID-19 considerations: All employees and customers are required to wear a mask. All common areas are regularly sanitized
Full Time Cleaner
GDI Integrated Facility Services
Days, Evenings, and Weekends
Shift Requirements: Days, Evenings & Weekends
Experience: Willing to Train
How to Apply: Please Apply in person at Guest Services near Entrance 1
Aesthetician
Individuel Geneve
Individuel Geneve is expanding to Owen Sound!
We are looking for professionals to grow with us.
Full time positions are available with competitive salary to qualified candidates. Experience in the beauty industry or a background as an aesthetician is an asset but not mandatory. We provide full training to become part of our team.
Please send your resume to: leo@individuelcosmetics.com or contact us at: 1 (647) 923-5566 for more information.
Full Time Assistant Sales Manager
WIRELESSWAVE
Days, Evenings, and Weekends
12/22/2022
We've got BIG news for you! Have you ever wanted a career that offers you the ability to write your own paycheque, meet new people and work with exciting technology products? Look no more, you've found it at WIRELESSWAVE!
It's time to GET CONNECTED because this is more than a retail job, we offer you the tools to thrive in a fulfilling and professional sales management career!
As a Full-Time Assistant Sales Manager, you lead by example in guiding customers towards the best wireless solutions to match their lifestyle. You will be selling mobile phones and plans from carriers such as Bell, Virgin Plus, Rogers, Fido, Lucky Mobile and Chatr. This allows you and your team to provide customers with an unbiased, informed choice to maximize sales.
Your typical day:
Provide tailored wireless solutions and legendary service for your customers

Utilize

our sales approach to hit and exceed your individual and team targets
Assist the Sales Manager in developing, motivating and coaching the team

Assist the Sales Manager in all aspects of retail operations including merchandising, inventory control, hygiene and scheduling

Participate in a combination of online, on the job training and mentoring for career advancement Because you should be rewarded for your performance, we offer:

Hourly rate plus uncapped and progressive commission structure to help you achieve your financial goals

Incentive programs with prizes including bonuses and all-inclusive trips

Individual or family medical and dental plans with life insurance

3 weeks' vacation

RRSP company match program to help you plan for your future

Bonuses for successful employee referrals

Discounts on the newest wireless technology and plans with the opportunity to receive a complimentary cell phone plan!
Job Requirements/Qualifications
Does this sound like you:
2 years of wireless or retail experience preferred

A natural leader who is team and goal oriented

Ability to problem solve on the fly

Adapts to changing priorities with ease

Enthusiastic learner with a desire for constant improvement

People person with the knack for building strong connections

Full-time availability to work varied and flexible schedules
Then join us now!
GLENTEL Inc. (dba WIRELESSWAVE, Tbooth wireless, WIRELESS etc., WAVE SANS FIL, la cabine T sans-fil and SANS-FIL etc.) encourages applications from all qualified candidates. In accordance with our accommodation policies and applicable provincial accessibility legislation, please advise us if you need accommodation in order to participate in the recruitment process. Any information you provide relating to accommodation will be addressed confidentially
Part Time Stylists
Maurices
Days, Evenings, and Weekends
12/22/2022
Do you have a passion for fashion, and want to work where you already love to shop?
Maurices is hiring Part Time Stylists!
Bring your resume to Maurices at Heritage Place Shopping Centre.
Part Time Security Guard
Heritage Place Shopping Centre
Days, Evenings, and Weekends
12/28/2022
Shift Requirements:
Part Time
Days, Evenings and Weekends


Experience/Requirements:
Must Have Valid Ontario Security License

Must Have Valid Ontario Driver's License

Police Foundations Certificate/Diploma an Asset

Valid First Aid, CPR and AED Certification

Knowledge of Trespass to Property Act and Provincial Offences Act an asset

Experience Preferred, but Not Essential

Basic Microsoft Office & Outlook Skills

Outstanding Customer Service Skills

Ability to Adapt to Different Situations Quickly and Work Under Pressure

Excellent Written and Verbal Communication Skills

Proven Conflict Resolution Skills

Highly Organized and Able to Prioritize Workload

Ability to Work Effectively in a Team Environment

Clearance of Criminal Background check
Please hand resume in person to the Property Manager, Stephanie Whalley, or send to stephanie.whalley@groupesterling.com